Competency and Performance Management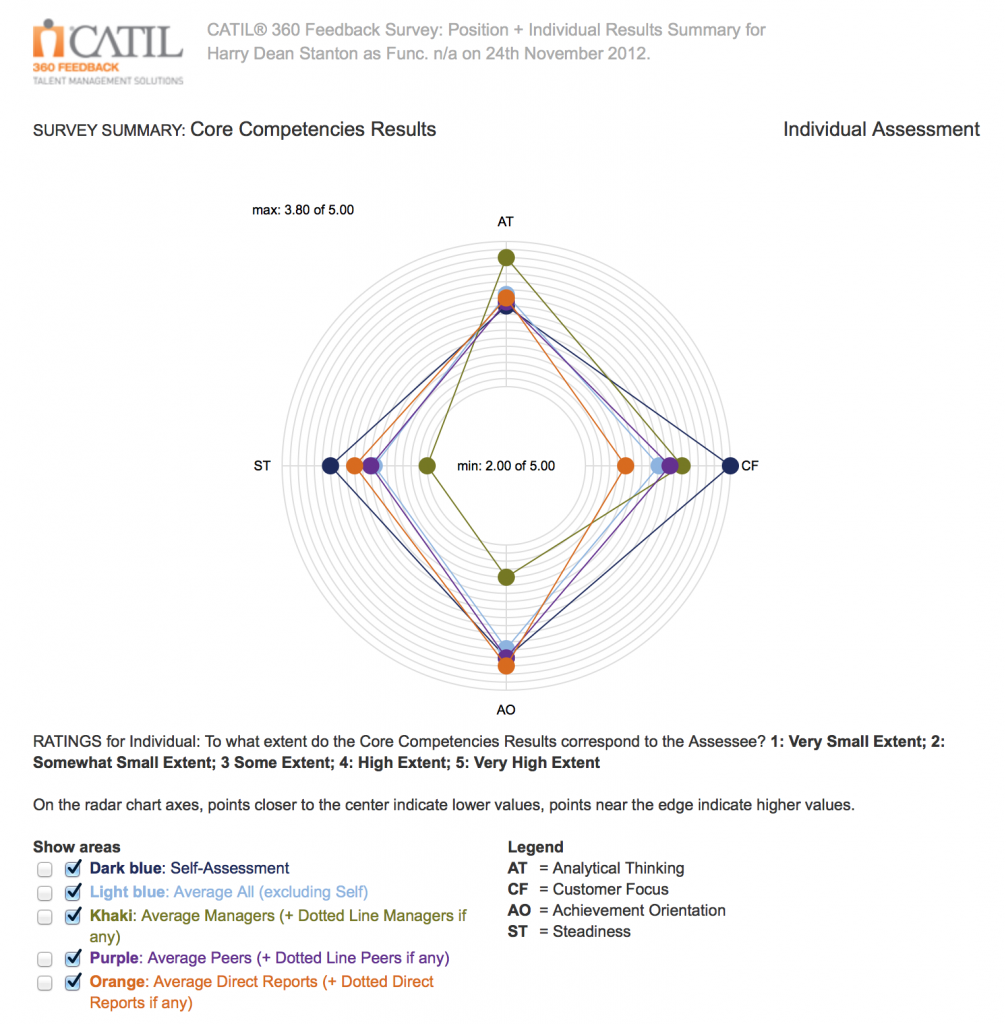 It is well known that the assessment of competencies provides hiring managers with a benchmark on which to measure the potential of a candidate for a given role. Yet competency based assessment should also play a key role in an organization's performance management programs.
Unlike traditional competency models that focus only on measuring leadership competencies, CATIL's competency model and 360 feedback approach enables line managers to help individual employees at all levels of an organization understand how they are perceived by others.
Provide reports with multi-sourced feedback, keeping conversations transparent, realistic and objective
Increase objectivity and fairness in all performance evaluations
Benchmark your employee's potential for future performance in a given role based on behavioral competencies
Focus only on competencies that align to team values and objectives
Streamline preparation for 1-2-1 sessions with CATIL's online customizable reporting template
A reliable road map for performance management and employee development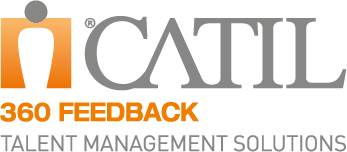 Using the CATIL 360 Feedback, a manager will distribute an online survey to an individual's colleagues, direct reports and supervising manager – the stakeholder groups with whom the employee in question has most contact.
The survey poses a series of questions aimed at collecting perceptions about the employee's performance across the whole range of behavioral competencies included within the CATIL competency model. Just like CATIL's Interview e-Guide, organizations can build their own competency selection into the 360 survey, measuring only the ones appropriate to the situation and the job.
Collating the results will give the person being assessed an accurate analysis of how their behaviors impact others. Any gaps or matches of the individual's behaviors against the competencies identified as required for a given job profile are then used to set a benchmark against which an employee's performance is measured.
Any gaps are considered as a basis for management to introduce learning and development plans for the individual, and provides busy managers with a clear roadmap on how to coach their reports to enhance performance.
Upward feedback with CATIL 360 improves self-awareness for managers and leaders, and builds stronger teams
Managers can also benefit from CATIL's 360 Feedback by asking their direct reports to complete the survey, in turn gaining insight into how their teams rate their management style and performance, and compare this with their own assessment.
This "upward" feedback promotes self-awareness amongst managers, widely defined as the most critical leadership trait to possess, keeping them at the top of their game and boosting their people management skills. Perception becomes reality, if it goes unchecked.
With CATIL's 360 assessment in their toolbox , managers who are already increasingly aware of their reports' capabilities and their own leadership strengths can also benefit from running group 360 assessments amongst their teams. This powerful team building exercise sees employees assess their fellow peers against benchmarks set by the manager, with the results shared in a dynamic, open forum designed to boost team communication, expectations and effectiveness.
Learn more about what's needed for success in every role at your company
One of the unique elements of CATIL's 360 Feedback tool is the fact that it can also be used to assess both team and job roles. Instead of assessing the competencies needed for individuals to succeed in a role, the survey targets a given job and asks selected assessors to define job behaviors required for superior performance.
As seen in CATIL's competency based profiling, the 360 job assessment is used to measure aspects including core function and level competencies, as well as personality assets. With this information in hand, HR departments can develop more relevant job adverts that attract the right candidates to apply. Well-defined job roles also provide hiring managers a benchmark against which they can assess candidates' suitability. Furthermore this approach helps leaders design their organizations more effectively, enabling them to plan for internal mobility and identify future skills gaps.
Download the CATIL 360 Fact Sheet in English